What to do when your air conditioning smells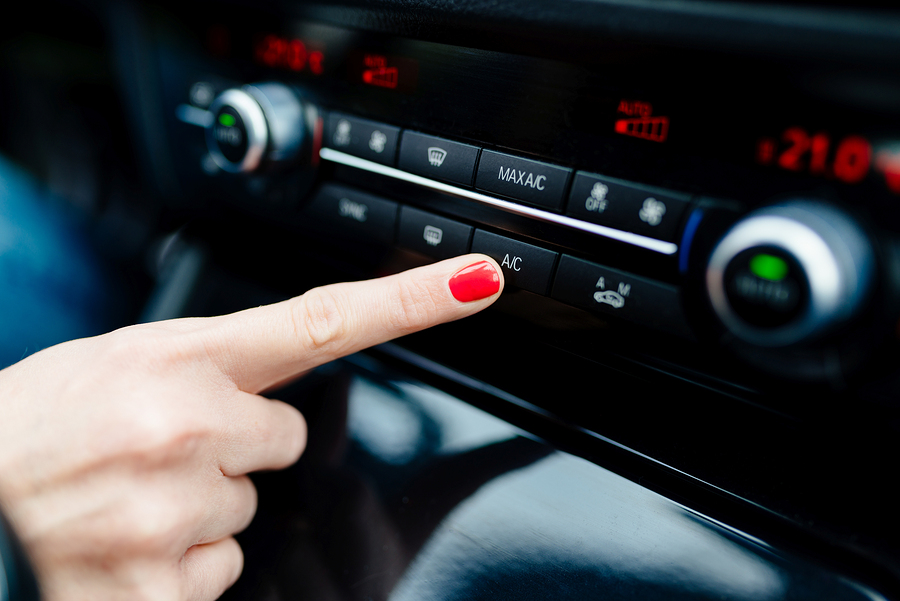 If you turn your car air conditioning on and there's a strange smell, then there may be something wrong. Detecting a smell from your air conditioning system in your car can mean several things. Often, it's a simple quick fix to remove the smell and check that your system is working.
Bacteria within the system
Over time, dust and dirt can infiltrate your car air conditioning system. Without getting your system cleaned every couple of years, this dust or dirt can turn into bacteria. This can lead to mould and fungi growing within your car's air conditioning system. As the air blows out, those particles are then released around the vehicle. This is when you may start to notice the unpleasant smell drifting out.
To fix the problem, the best thing to do is to use an anti-bacterial treatment that cleanses your system and destroy any of the bacteria. You can buy this yourself and inject it into the system if you know how. However, a bacterial cleanse is also really easy and cheap to do at your local garage. It can help save you money in the long run, so it may be worth getting it checked out if you've noticed a problem.
There's a leak in the system
Often if you can smell something like gas, or a sweet smell it could be a gas leak or a leak within your cooling system itself. When you turn your air conditioning system on in your car, it can mean gas from a leak is taken up in the system. Check your fuel pressure to see if you've noticed any changes and inspect exhaust pipes for any holes or corrosion.
In addition to this, if there is a leak in the cooling system, it can indicate your anti-freeze is leaking. A leak can cause damage to other components in your car, so it's best to get it seen to as soon as possible.
You need a new air filter
If your air filters within your car are not cleaned, they can cause a strange smell when you turn on your car air conditioning. If air filters aren't cleaned regularly they can collect dirt and harmful pollutants. Over time, this can cause a bad smell coming from your car air conditioning. Replacing your car air filters are cheap and easy to do and can help get a nice fresh feeling in your car once again.
Your car air conditioning is normally giving you a sign if there's a smell coming from the system. It's often a quick fix and a clean and you'll be back on the road again. Getting regular maintenance with a re-gas or service every two years can help prevent these problems. Your car air conditioning specialist will be able to check for any other faults.
If you think you've got an issue with your air conditioning, try these simple checks. Alternatively, get in touch today for a free health check, or book online today using our quick, easy and free online booking tool!