Winter Air Conditioning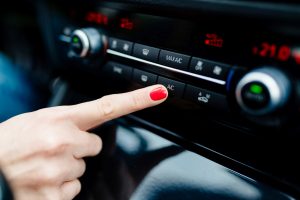 Antwis Engineering, Sevenoaks – Our advice on how to get the most out of your car air conditioning
You're likely a regular user of your car air conditioning during the summer, however, come the winter, many switch the air conditioning off and the heating on. This sounds pretty logical, however, there are a number of reasons why you should use your air conditioning in winter, here we explain why.
The winter season can damage your air conditioning system
Not using your car air conditioning for months on end can cause damage that may only be rectified by a repair or component replacement. This is because the components inside of the system can be subject to seizing up when they've been left to stand still for a number of months. Not only that but the components should also be regularly lubricated by the system's oil, which doesn't happen unless the air con is used. Lastly, it's not helpful having the refrigerant liquid or oils sit still for too long.
Using your car air conditioning is incredibly practical during the cold months
Besides protecting your air con system, using it in winter makes sense for another practical reason; surprisingly, an air conditioning system helps to defrost and demist your windows more quickly, as it pumps out dry air that has a dehumidifying effect. Simply set your heating to hot, and turn your air conditioning on.
By following our advice and using your air con throughout winter, you can avoid unnecessary repairs, as well as be able to set off more quickly. Car air conditioning services should ordinarily be done every 2 years or so as gas can escape from the system every year. By keeping your air conditioning regularly serviced and working efficiently all year round, it can maintain efficient fuel consumption,
Antwis Engineering LTD, Sevenoaks routinely handle air conditioning system repairs and component replacements – we can also help ensure that your car is prepared for the winter, with tyre replacements, battery checks and associated repairs and services. Contact us today to book in.