How to recover your car's service history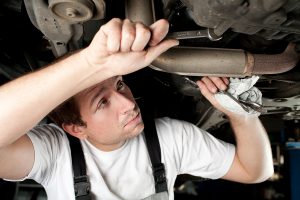 Your car's service history provides buyers and repairers with a log of what work has been done and when it was carried out. Without this information, it can make repairs and services more difficult, as well as decrease the value of your car. With a lot of garages now holding service history digitally, and DVLA offering help through their website, it is possible to recover your car's full service history.
Digital Service History Records
Traditionally, every car comes with a service manual and when a garage carries out work for you, they will complete this and stamp it. This does still happen but nowadays a lot of garages, particularly main dealers, hold the information digitally too. This can make recovering a missing service history a lot easier if you know where to look.
If you've lost your service manual or bought a car with no service history, it's worth finding out where your car was serviced and you may be able to get hold of the digital records. If you've just misplaced your service manual then you can simply phone the garage you use and they will be able to send you the documents via email or post.
If you bought a car with no service history then you may have to do some digging to find out who holds your service history. If you bought your used car from a dealership they may be able to give you the service records if it has been serviced within their network. If not, then you can contact the DVLA and get the details of the previous owner. You can complete a V888 form on the DVLA website for £2.50, which will allow you to request the contact details for the last owner. You'll be able to write to them and ask for information regarding the service history so you can track it down.
The Importance of a Full Service History
A full service history adds value to your car – around 20 percent. When it comes to buying and selling used cars, you'll often see cars advertised with no service history. While this can be tempting as the price is so low, it often means it can be difficult to service and repair. However, if you're aware of how to recover the service history and are willing to put in the time doing so, then the saving can often be worth it.
The service history gives you and any future owners a complete rundown of the car's servicing and repairs. It allows you and prospective buyers to understand the car and what work it may need to be done. It will also help any mechanics working on your car to understand what work has already been done. A full service history is a valuable commodity, and if possible should always be kept up to date.
Whatever reason you don't have your car's service history, if you want to recover it then it is possible to do so. With some research and time spent contacting garages, you can build up your car's service history, even if it's been lost. A full service history adds value to your car and gives a true reflection of the car's condition.
Antwis Engineering provides full, interim and major car servicing for all makes and models. We'll take into account your service history and stamp your log book so that you can keep up to date. If you need helpful advice about gathering your car's service history, contact us today.